This tutorial will take you through the process of creating a highly detailed Christmas tree scene. You will learn interesting techniques on how to create a realistic Christmas tree. Also, we'll learn the process of creating a nice Moon background, shiny Christmas balls, a decorative golden stars, gift boxes and much more. After this tutorial, you will gain an insight on drawing complex scenes and the techniques you can implement in your own work. So, let's get started!
(Xanax)
Difficulty:
Easy
Requirements:
Adobe Illustrator
What will you get?
Instant download of PDF e-book (31 pages, 88 steps)
Comes with Ai file for easy reference
Detailed step by step tutorial to draw a nice realistic Christmas tree
Tutorial Preview:
How to Draw Snow

1. Open up a new document and set the dimensions of the Artboard to 800 x 600px. In the Layers Panel create a new layer titled 'Snow and Moon Background'. First, pick the Rectangle Tool (M) from the Tools Panel on the left and create a rectangle with the same dimensions as the Artboard. Pick the color from the Color Panel and fill the object with any color you want (it is temporary, anyway).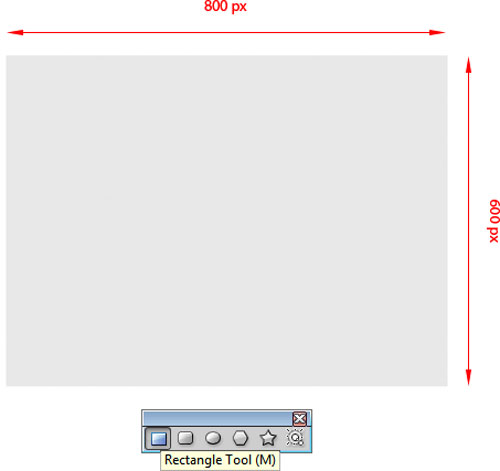 2. Grab the Pen Tool (P) and draw two wavy lines one below the other and place them over the lower part of the object we have created.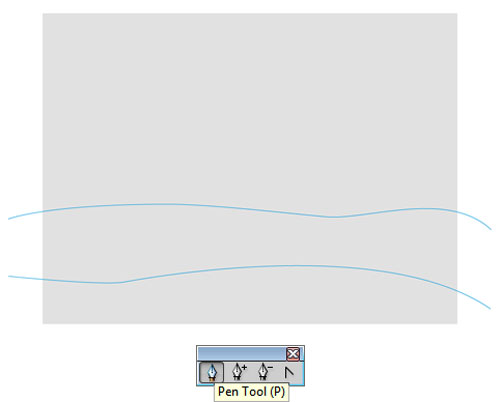 3. Select both the rectangular shape and the wavy lines, and in the Pathfinder Panel click on the Divide button. Now we split the lower rectangle into several parts (as shown in the figure below). Open up the Gradient Panel and apply the gradients to the object.



How to Draw a Moon

4. We are going to create a Moon now. It is important to keep working on the same layer. Pick the Ellipse Tool (L) and draw a perfect circle (hold Shift to constrain the proportions), which dimensions should be set to 370 x 370px. Set the fill color to pure white (R=255 G=255 B=255).
5. In the Brushes Panel click on the fly-out menu and select Open Brush Library > Artistic > Artistic_Paintbrush, and choose 'Dry Brush 7' brush. Take the Paintbrush Tool (B) and draw a path as shown below. In the Stroke Panel set the Stroke Weight to 10pt. The color of the brush should be set to light blue (R=226 G=236 B=248).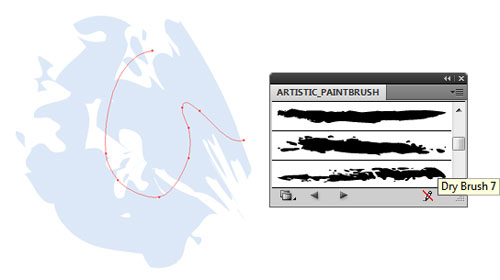 ... end of preview. Sign up for premium membership to read the whole tutorial!