Create an Eye-Catching Vector Jigsaw Puzzle From Scratch!
Having trouble creating a jigsaw puzzle effect in Adobe Illustrator? Look no further, this tutorial will show you how you can create your own illustrator vector jigsaw pieces step by step. No expensive and fancy plugins needed! Just using some simple tools and filters in illustrator. I will also show you how you can map your vector illustration or jpeg photo onto the jigsaw puzzle. After learning this tutorial, you will be able to turn any photo/illustration into jigsaw pieces with ease.
Difficulty:
Intermediate
Requirements:
Adobe Illustrator
What will you get?
Instant download of PDF e-book (16 pages)
Step by step tutorial to create a jigsaw puzzle from scratch
Learn how to turn a photo/illustration into a jigsaw puzzle
Extra quick tip on how to create a scattered jigsaw puzzle effect
Easy to follow with screenshot for every step
Complete the tutorial easily in 21 steps
Comes with source file for easy reference
30 days money back guarantee if not satisfied
Tutorial Preview:
6. Use Direct Selection Tool to select the 2 points and press Ctrl/Command + J to joing the points. Select Corner for it. Do this for all the 5 shapes to join them as a single path.
7.We will now begin to draw the jigsaw puzzle frame. Select the Rounded Rectangle Tool and draw a rectangle that is 5 by 3 squares wide.
8. As the puzzle patter is 8 square high, we will need to resize it 50% smaller to fit it into the puzzle frame. Go to Object>Transform>Scale and set it to 50%.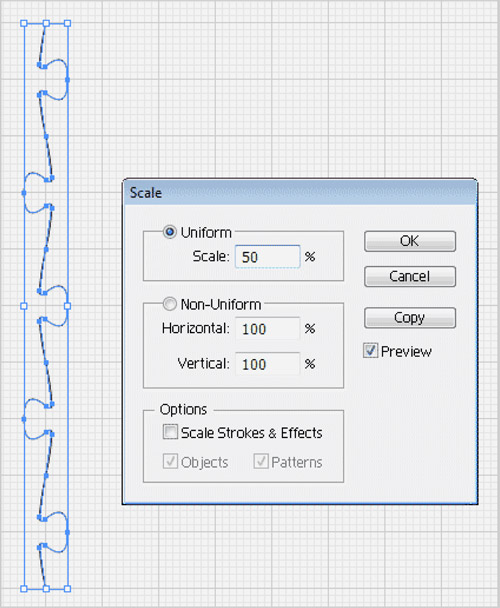 9. Now, drag the shapes so that it lines up with the first square on the grid. You will notice the ends of the individual jigshaw shape we created intersected with the puzzle frame.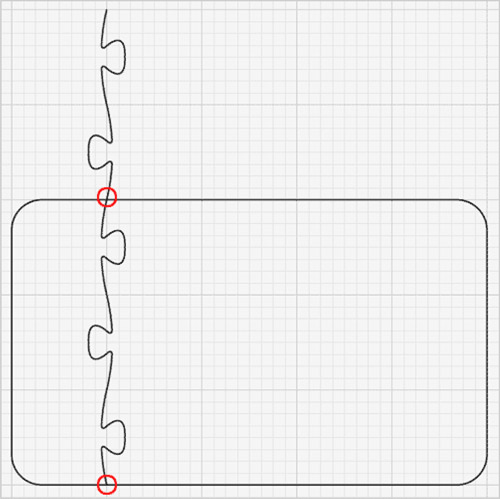 10. Hold Alt/Option to drag more copies to the right. Until you have 4 copies.
11. Using the Rotate Tool, select all jigsaw paths and click the point shown below. Hold Shift+Alt/Option as you rotate 90 degrees to create a new copy.
... end of preview. Sign up for premium membership to read the whole tutorial!